YOUR SATISFACTION IS OUR TOP PRIORITY!
As one of Europe's most experienced suppliers of mobile grandstands, we plan, construct, build, rent and sell stands for all indoor and outdoor events.
Our expert team will look after you throughout your projects, from planning to completion, and guarantees you project-orientated, cost-effective solutions at all times.
Customer satisfaction, quality and safety come first!
TS Tribünen can look back on a long tradition and decades of experience – the first grandstands were produced on our company premises as far back as 1889.
1889
FOUNDATION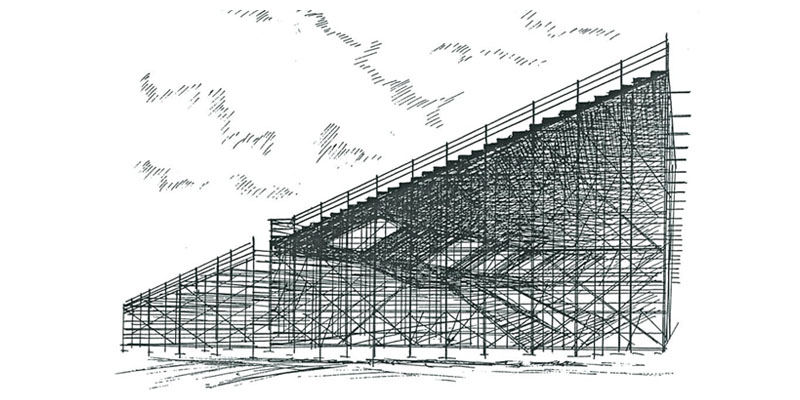 In 1889 Christian Noah founded a carpentry business for the construction of shacks and also grandstands later on.
1919
TAKING OVER BY WILHELM NOAH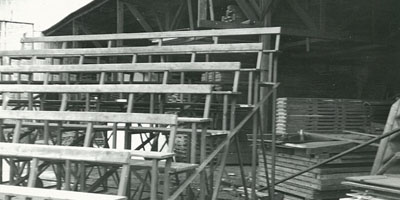 Christian Noahs' son Wilhelm took over the business and pushed mainly the construction and rental of grandstands. For the substructure of the grandstands he developed a special construction protected by registered pattern which assured highest safety and stability and guaranteed a quick setup and dismantling.
1939-1945
DURING WAR
The in the meantime up to 22,000 square feet working and storing space grown company was bombed out twice during world war two.
1954
AFTER THE WAR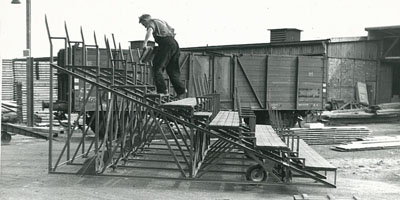 After the war Wilhelm Noahs' son-in-law Günter Adenstedt took over the business and built up a complete new company, extended the stock of rental grandstands considerably and dedicated himself mainly to the construction of fair pavilions and wooden houses for office use.
The company is the largest business specialized in construction and rental of grandstands in Germany with a total of 75 employees.
1972
WORLD PREMIERE OF FOLDING SYSTEM AT THE OLYMPIC GAMES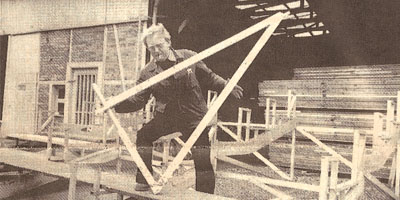 In 1972 at the Olympic Games in Munich the mobile grandstand system ("NOAH") was installed successfully for the first time. At this important major event the worldwide unique folding system premiered. All grandstands of this event were exclusively setup by us.
1985
DEVELOPMENT OF BARREL VAULT ROOF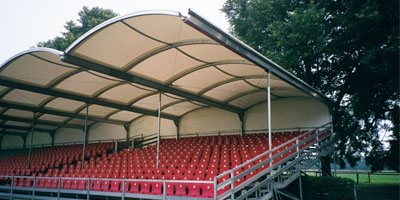 In the beginning of the eighties we developed our attractive barrel vault roof which is available in very large ranges and roof depths.
During this time the grandstand system was added by grandstand inclines of 10 and 30 cm.
1991/1992
ROUND GRANDSTANDS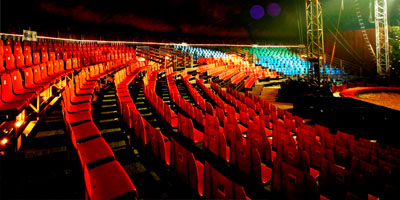 NOAH improved the folding system by raising the inclines and provided then a difference in altitudes of rows of 40 cm. With this, the stock included 4 different incline varieties which are available until today. Shortly afterwards the construction of 30 degrees elements began. This fact enabled "NOAH" to build round grandstands. In the following years the stock of grandstand material was enlarged in all directions.