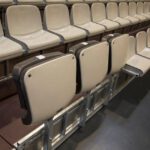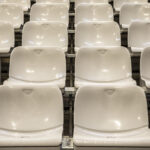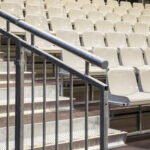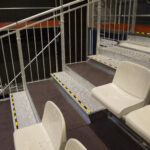 GRANDSTAND SYSTEM
TopCon
-SAFE-DURABLE-COMFORTABE-FLEXIBLE
Our modular System TopCon® is exclusively produced and assembled in accordance with the current
licensing and international safety regulations (DIN 13814, DIN 13200).
It is available as mobile/temporary grandstand system –with or without canopy – or as a stationary
grandstand/stationary construction for permanent use (e.g. equipment for stadiums, sport fields
etc.).
Modules are made from hot-galvanized steel and are therefore equally suitable for inside and
outside use.
Due to a very flexible substructure assembly is also possible in very uneven terrain and, upon
request, in various individual. Thanks to temporary and variable building, a full disassembly without
leaving any residue is possible at any time.
In case of a mobile use of the TopCon®system, a German TÜV inspection book (model approval) is
available optionally upon request for an additional charge.
Incline seat grandstand:                  
Row depth seat grandstands:           
Seat width:                                
Comfort folding seat
B1 flame retardant and UV proof with up to 7 years warranty.

Coloured printable optional (Sponsoring) and cushioned

Denumerable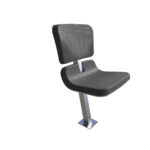 Seat shell
B1 flame retardant and/ or UV proof with up to 7 years warranty.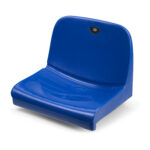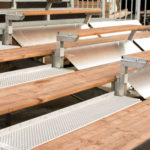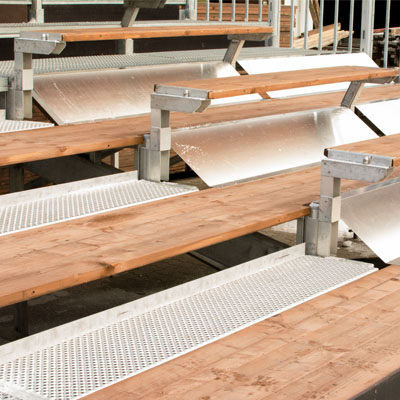 Floor coverings
Birchwood multiplex board (glued waterproof with anti-slip coating)

Hot galvanized steel floor from perforated plate (R13 anti-slip factor)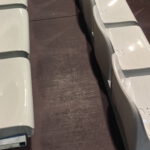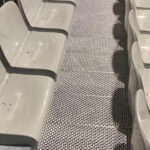 Options
Canopy

Camera platforms

Stair towers

Pedestals

Ramps for wheelchair users

And many others.